7 Nights 5 Star December Umrah Package
Makkah:
4 Nights Elaf Kinda
Madina:
3 Nights Al Eiman Ohad
10 Nights 5 Star December Umrah Package
Makkah:
5 Nights Dar Al Naeem
Madina:
5 Nights Dar Al Naeem
12 Nights 5 Star December Umrah Package
Makkah:
6 Nights Al Aseel Ajyad
Madina:
6 Nights Al Ansar Golden Tulip
14 Nights 5 Star December Umrah Package
Makkah:
7 Nights Dar Al Eiman Al Khalil
Madina:
7 Nights Dar Al Eiman Al Manar
7 Nights 5 Star December Umrah Package
Makkah:
4 Nights Dar Al Eiman Grand
Madina:
3 Nights Al Eiman Taibah
10 Nights 5 Star December Umrah Package
Makkah:
5 Nights Nawazi Watheer
Madina:
5 Nights Jewar Al Saqeefa
12 Nights 5 Star December Umrah Package
Makkah:
6 Nights Dar Al Eiman Ajyad
Madina:
6 Nights Al Eiman Al Qibla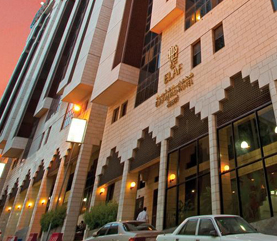 14 Nights 5 Star December Umrah Package
Makkah:
7 Nights Elaf Ajyad Hotel
Madina:
7 Nights Al Eiman Tibah
December Umrah Packages for Your Winter Holidays
Noorani Travels brings to you diligently crafted Cheapest December Umrah Packages by our expert Umrah Team.  We shape your Dream Umrah into a reality by offering you hassle-free travel and accommodation facilities. Our All-Inclusive Umrah in December 2022 includes air travel, accommodation, ground transport, and Visa services. We plan your journey from start to end; with the sole purpose of letting you bask in peace by performing a tension free Umrah.
And what can be a better time to perform Umrah than December? Muslims brothers and sisters living in the UK will have a holiday break from work and study due to the Christmas season. You will also find relatively moderate temperatures in Makkah and Madinah and will not meet the scorching desert heat! Noorani Travels offer Umrah in December 2022 from London, Manchester, Birmingham, Glasgow, Bristol, and all major UK cities.
Our Umrah Travel Agency masters at Umrah pilgrimage planning. We take pride in our affiliation with credible partner hotels, transportation service providers and popular airlines. Just give us a call at 02088193505 and tell us your budget, preferred travel dates, trip duration and let our staff magically create your customized travel arrangements. Unlock special December Umrah Deals and Discounts by booking early today!
We do not charge our clients any hidden charges on any of our Umrah in December 2022. Browse through our three-star December umrah deals, four-star Umrah packages, and five star Umrah packages. Choose between affordable to luxury Umrah travel depending on your preference and budget. We also offer Group Umrah packages for families. From expert advice to instant Visa and ticket bookings, Noorani Travels is your one-stop solution for a memorable Umrah journey!
Give us a Chance to Plan December Umrah Packages Especially.
Make the most of your Christmas Holidays with our spiritually enriching Umrah journey. Noorani Travels works with you to understand what you need. Unlike any other Umrah Travel agency, we treat all our clients with premium care and attention. For us, every client is equally worthy. If you do not want any of the December Umrah deals above, we can create a customized package for you.
And by customization, we actually mean completely tailor-made cheapest December Umrah deals detail. Whether you want December Umrah deals from London, Birmingham, Glasgow, Bristol, Manchester or any UK city, we can book your tickets. We are affiliated with a bunch of popular airlines and can book you with your preferred class of travel. Noorani Travel can book you both direct and connecting flights. We also offer the possibility of landing first in Medina so that you avoid the long immigration queues at the King Abdul Aziz International Airport Jeddah.
Stay in World-Class Hotels With Remarkable Service Quality
Noorani Travel has been offering Hajj and Umrah tours to its clients for more than a decade now. With our experience, we have gathered a list of partner hotels for you to choose from. Some of these hotels are very near to the Holy Mosques while others might be at a bit of walking distance. Our cheap December Umrah packages include an opportunity to choose a hotel of your choice. Depending on your requirements, we can book you quad, triple or double sharing rooms for family or group travels. Our expert staff can help plan your Umrah in December 2022 accommodation prudently.
With the recent ban of travel to other cities lifted, you can contact our staff to plan a Saudi tour after you are done with your Umrah. Take this opportunity to get acquainted with Saudi History, Culture, and Cuisine by visiting spectacular places that no other Umrah travel agency will offer you. We also provide pre-planned bookings for ground transport. Rest assured we do not leave any part of your Umrah journey unplanned!
Tell us If You Have any Special Requirements Ahead and Let Us Take Care of It!
If you are traveling with elderly, small children or people who require any kind of special assistance or medical facility, tell us in advance when you initially contact us. Our expert staff can make special arrangements for you so that you and your loved ones can perform the Holy Rituals of Umrah with peace. We always go beyond a mile for our valued customers!
WHY CHOOSE OUR CHEAP DECEMBER UMRAH PACKAGES?
No matter which city you live in, Noorani Travels offers online assistance and Umrah package bookings to its clients. We take delight in the expertise and professionalism of our dedicated staff that is at your service 24/7. Our staff is specially trained to help you plan your Hajj or Umrah journey to the minute details. Like all other umrah and hajj tours, our Cheap December Umrah packages have special features like:
We quote you the best market price based on the requirements that you have had listed at initial contact
We let you choose payment options at your convenience.
Noorani Travel offers easy Visa processing by carefully planning your application and document requirements so that you get it right the first time.
We give you December Umrah deals including flight and air-conditioned ground travels between Makkah and Madinah and to other Ziyarah.
Noorani Travel plans your trip from air travel, ground travel, and hotel accommodations.
We also offer Umrah guidance and help you with the listing items in your travel itineraries for Umrah journey
BOOK EXCLUSIVE DECEMBER UMRAH DEALS WITH NOORANI TRAVEL!
First, come and First Served! Plan your Christmas holidays with our cheap December Umrah Packages. We offer all-inclusive cheap December Umrah packages with flights, hotel accommodations, ground transport services, and Umrah Visas. Let us take care of all the hassles and worries of your travel planning while you rest assured of getting a chance to offer a trouble-free Umrah in December 2022! Get a quick quote by sending us your requirements to info@nooranitravel.co.uk. You can also avail of our December Umrah deals by calling us on 02088193505.